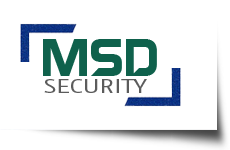 About Us

Contact Us
Contact Us
Registered Office:
S-06 (A) Sheikh Sarai Community Center, Phase I, New Delhi 110017
Tele: +91-11-46426600 to 11
Fax: +91-11-26018010
Website: www.msdgroupindia.com
National Key Contacts authorized to negotiate and execute contracts:
Managing Director
Mr. Dhirendra Saxena
+91-98-119-07060
ds@msdgroupindia.com
Operations & Customer Services
GM Capt Ranjit Singh (Retd)
+91-98-119-07050
HOD- OPS
Mr. Naresh Kumar
+91-98-119-07054
Customer Relations
Mr. Deepak Kumar
+91-98-119-07040
P & A Officer
Mr. Gorakh Mahto
+91-98-117-23293
Accounts Officer
Mr. R K Verma
+91-11-46426600
(Contact details of all Area Operations Officers, state-wise, are listed on our website)
Registered Office

F-17-18, Ist Floor ,
Sheikh Sarai Community Centre,
Phase I. New Delhi 110017
+011-40154724-40154725
9811907040-41-43-47
msdsecurity@gmail.com
© 2020 MSD Security. All rights reserved.