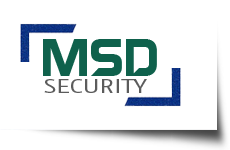 Home

FAQ
Category
FAQ'S
I keep getting threatening / obscene phone calls. What should I do?
Whenever you answer the phone just say HELLO - do NOT give your name or number. Never reveal information about yourself to a stranger & never say that you are alone at home.
In case of abusive calls simply put the phone off the hook and walk away. DO NOT say anything emotional - that is just what the caller wants you to do. If the calls continue report to the police.
What should I do about my domestic help?
Do not engage any domestic help without adequate verification from their previous employers.
Ensure police verification is carried out for ALL / ANY staff hired by you. This not only helps deter a potential crime, it helps the police to trace a criminal rapidly and easily.
Ensure the personnel are TOLD they are being verified. This acts as a major psychological deterrent.
Do not allow guests / visitors / relatives of your domestic staff to come and stay in the house. This rule must be strictly followed without ANY exceptions. Keep this as a pre-condition for employment.
Do not give the keys of your cupboards / lockers / access gates / doors of your house to domestic staff. Keys given to others for long can be easily duplicated.
How can I make my car more secure?
•Ensure the window glasses have the car registration number etched on them.
•Ensure the car is never left unlocked at any time.
•Do NOT leave any cash / valuables in any part of the car at any time
•Use devices like steering locks / bars / burglar alarms/immobilizers.
•Your car is your second most expensive asset - invest a little to protect it.
•WHILE DRIVING - assume that the other road users are likely to do something unpredictable & always be aware & alert. Cater for the mistakes of others.

Registered & Corporate Office

MSD Security Private Limited
S-06, Triveni Commercial Complex
Sheikh Sarai ,Phase-1, New Delhi-110017
Website: www.msdgroupindia.com
Email ID: msdsecurity@gmail.com
Phone No: 011-40154724-25
Mobile No:9811907040-41-43-47

© 2023 MSD Security. All rights reserved.